Catnip is a natural herb that attracts and stimulates cats. Due to a compound called nepetalactone found in the leaves, stems and seeds of the plant, catnip appeals to the natural instincts of your indoor cat. About 65% of cats respond to catnip while the degree of sensitivity varies between individuals. If your cat likes catnip, they will start showing it when they are a couple of months old. Our Catit Senses 2.0 Catnip products are all-natural and are made with the finest Canadian catnip. In total, we offer 3 different types of catnip applicators.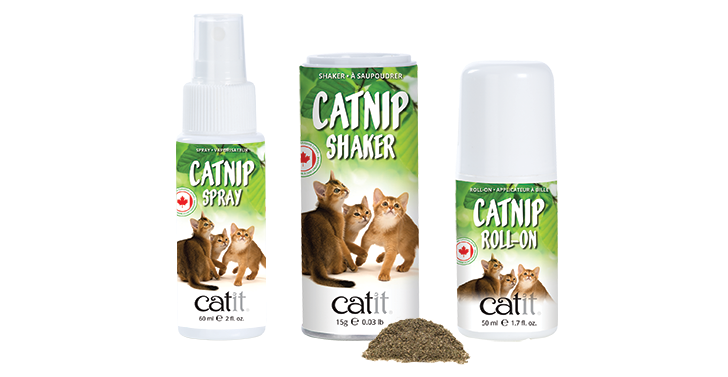 The Catit Senses 2.0 Catnip Shaker contains 100% dried Canadian catnip. Sprinkle on cat toys and scratching posts, or even put into home-made soft toys.
IMPORTANT: Always supervise your cat when using catnip. Adjust the amount of catnip used to the sensitivity of your cat. Excessive use of catnip can lead to aggressive behavior or your cat getting itself hurt. Never apply catnip onto your cat or any other animal.
For more information, visit the manufacturer's website to learn more about Hagen Catit Senses Catnip Shaker. Hagen Catit Senses Catnip Shaker is available for sale in Singapore at Nekojam, Singapore's favourite online pet shop.
SaveSave
SaveSave
SaveSave